The warm weather has arrived, and that means families across the country are getting ready to hit the road in search of adventure. But while a summer road trip is a great way to make memories that can last a lifetime, it's pretty easy to end up blowing your budget.
Whether you plan to visit family members in Maine, enjoy a theme park in Texas or explore a national park in Montana, the last thing you want to be worrying about is how much it's costing you. In order to make sure the only thing you're concerned with is having as much fun as possible, we've put together a list of 5 easy things that you can do to save money on your summer road trip.
---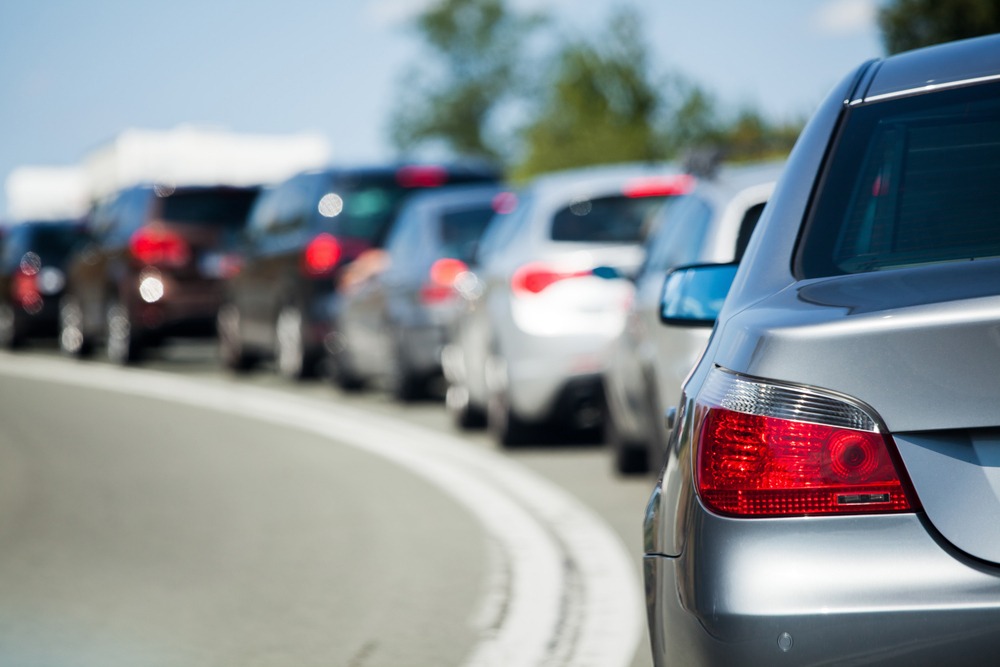 BE A SMART DRIVER AND SAVE ON GAS
According to fueleconomy.gov, driving more efficiently can provide up to a 30 percent boost to your fuel economy on the highway, and up to 40 percent in stop-and-go traffic. That means a lot less time spent at the pump. Driving the speed limit, removing rooftop cargo and excess weight from your vehicle, properly inflating your tires and even using the correct motor oil can all reduce the amount of gas you're using.
And with OnStar, it's easy to know when you're driving more efficiently and saving on gas. When you enroll in OnStar Smart Driver,17 you'll get feedback on your driving behaviors, including hard braking and acceleration, top speed and more. By improving your Smart Driver score, you'll be driving better and enhancing your fuel efficiency.
Did you know that by enrolling in OnStar Smart Driver, you may qualify for money-saving insurance discounts? Find out more about getting the insurance discounts you deserve.
---
PLAN AHEAD
There's a lot you can do before your trip in order to save money on those random expenses that always seem to pop up. Pack a cooler of delicious snacks for yourself and the family during the trip, and consider bringing along a picnic instead of always eating at a restaurant. And don't forget to pack essentials like toiletries, towels and more — these sorts of things tend to be a lot more expensive when you're in an area catering to tourists. Should you end up needing some of those essentials, OnStar's Turn-by-Turn Navigation11 can make getting directions simple — just push your blue OnStar button and ask.
---
BE PREPARED FOR WHAT-IFS
Before you head out on your trip, be sure your vehicle is in good condition so that you don't end up spending your trip's entertainment budget on a mechanic. Proper maintenance can help prevent bigger — and more expensive — problems down the line. If you have OnStar, it's easy to do. Just push the blue OnStar button and ask the Advisor to run a diagnostic check.15 They'll let you know if they see any potential issues with your vehicle. And when you're on your way, Proactive Alerts16 can help make sure you're always road ready.
---
MORE ENTERTAINMENT FOR LESS
Often, the cost of entertainment can be the priciest part of a trip, especially if you're buying tickets for the entire family. But there are ways you can help reduce the cost without reducing the amount of fun. Low- or no-cost entertainment options like national parks can be a great way to spend a day or two. Museums often offer free days or weekends, so be sure to check out their websites ahead of time. And be open to going off course every now and then. Roadside attractions are usually cheap, and who doesn't want to see the world's largest ball of twine (a matter currently under some dispute, as it turns out)?
---
GET MORE FOR YOUR MONEY
If you're going to end up in shops, restaurants and hotels anyway, why pay full price? Most businesses offer promotions and discounts that can help you save big. You can take out a lot of the legwork with Marketplace,12 which delivers rewarding offers for restaurants, retailers, gas stations and more directly to your vehicle's mobile app.22 And if you push your blue OnStar button, the Advisor can personally help you find nearby discounts, or even book a hotel room for you on the go. It's a great way to save money and help you get the most out of your summer road trip.
Disclaimer
11. Requires ABS and Guidance Plan or Navigation Plan Add-On. Visit onstar.com for coverage map. Services vary by model.
12. Valid offers can vary. Check Marketplace through the vehicle mobile app for latest offers. Third-party trademarks are the property of their respective third-party owners and used under agreement.
15. Capabilities vary by model. Visit onstar.com for details and system limitations. Message and data rates may apply. Requires active OnStar service, email address on file and enrollment in Advanced Diagnostics.
16. Proactive Alerts are designed to help predict specific types of issues based on information collected from the vehicle. Other factors may affect vehicle performance. Not all issues will deliver alerts. In certain scenarios, a Dealer service check may be required to confirm the accuracy of the Proactive Alerts.
17. Requires a capable 2015 model year or newer vehicle and active OnStar service. Visit onstar.com for vehicle capability. OnStar, General Motors and their affiliates are not insurance providers. You should obtain insurance only from licensed insurance providers.
22. Requires data plan, compatible vehicle and compatible device. Some features require factory-installed remote start, power locks, Tire Pressure Monitoring System or active OnStar service.