Be prepared for the what-ifs with these disaster preparedness tips.
The effectiveness of any disaster response often lies in the preparation. Taking the appropriate steps ahead of time to prepare can make a real difference when protecting yourself, your family, property and possessions.
Many OnStar Members rely on the capabilities and services we offer, and consider it an important part of their preparedness activities. Make sure your OnStar service plan is current so that these services will be available to you when you need them most. When conditions are difficult, OnStar Advisors can connect you with authorities during an emergency, provide routing assistance, contact family members to let them know you're safe, help find available hotel rooms in the event that you have to evacuate, and much more. In fact, OnStar monitors disaster situations 24/7 so that we can be prepared to assist you at any given time.1
In addition to making sure OnStar is a part of your emergency preparedness kit, here are some additional actions you should take to help you prepare for any disaster:
---
Build an emergency supply kit for your home and each vehicle you own
If you've lost power or are without clean water, an emergency supply kit for you and your family can be a lifesaver. Here are some items you should include:
Water: At least 1 gallon of water per person per day — a minimum of 3 days' supply is recommended
Food: Nonperishable, 3 days' supply is recommended
Battery-powered radio: Use batteries sparingly during a crisis and stay tuned to emergency channels for the latest updates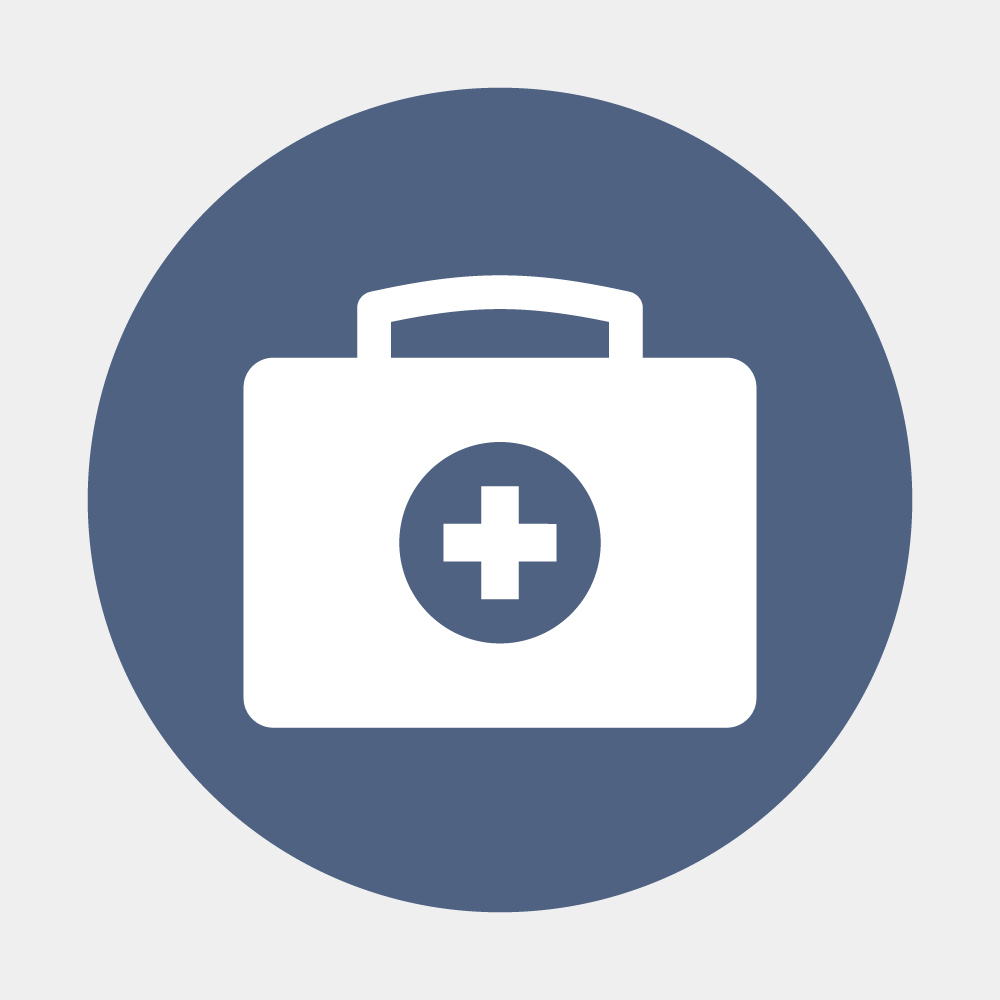 First aid kit: Keep well stocked and be sure to regularly replace any materials that may be perishable
Flashlight: Include extra batteries
Prescription medications or epinephrine injector: Try to keep at least a week's supply on hand
For more information about what to pack in an emergency supply kit, check out this FEMA checklist, and this checklist for your vehicle.
Make a plan and share it with your entire family
When disaster strikes, you may not have a moment to lose. And that means making sure that no matter where you and your family are, you're all on the same page about what you should do and where you should go.
The Red Cross and FEMA have a number of resources available to help you create an emergency plan. After making your plan, be sure to run through it with your entire family.
Prepare for common events in your area
You should also be prepared for natural disasters that are more likely to occur in your area. For example, preparing for a tornado in the Great Plains, a hurricane along the Gulf Coast, or an earthquake along the West Coast. Aside from the local media, identify other resources that your local community may be using to push out information during a disaster (for example, Facebook or Twitter).
We've put together some tips for you about hurricane safety and tornado preparedness. You can also find more information on ready.gov.
Make use of your smartphone
In the event of a disaster, you may not remember everything listed here, but you will likely have your phone on you. So be prepared by downloading a few apps that can help.
FEMA: The FEMA mobile app is available for Apple,2 Android3 and BlackBerry4 devices and can help you locate emergency shelters, get safety reminders, and find tips to help in the event of a disaster.
Red Cross: The American Red Cross has a variety of mobile apps available, including a First Aid app that can help you handle common medical issues and emergencies, a Pet First Aid app and more. Apps are available on Android and Apple devices.
If you're unable to access your phone, you can always push the red Emergency button in your vehicle to connect with an OnStar Advisor who is ready to assist.
Disclaimer
Visit onstar.com for details and system limitations. OnStar acts as a link to existing emergency service providers.
Apple is a trademark of Apple Inc., registered in the U.S. and other countries.
Android is a trademark of Google Inc.
BlackBerry is the trademark or registered trademark of BlackBerry Limited, the exclusive rights to which are expressly reserved. General Motors is not affiliated with, endorsed, sponsored, or otherwise authorized by BlackBerry Limited.